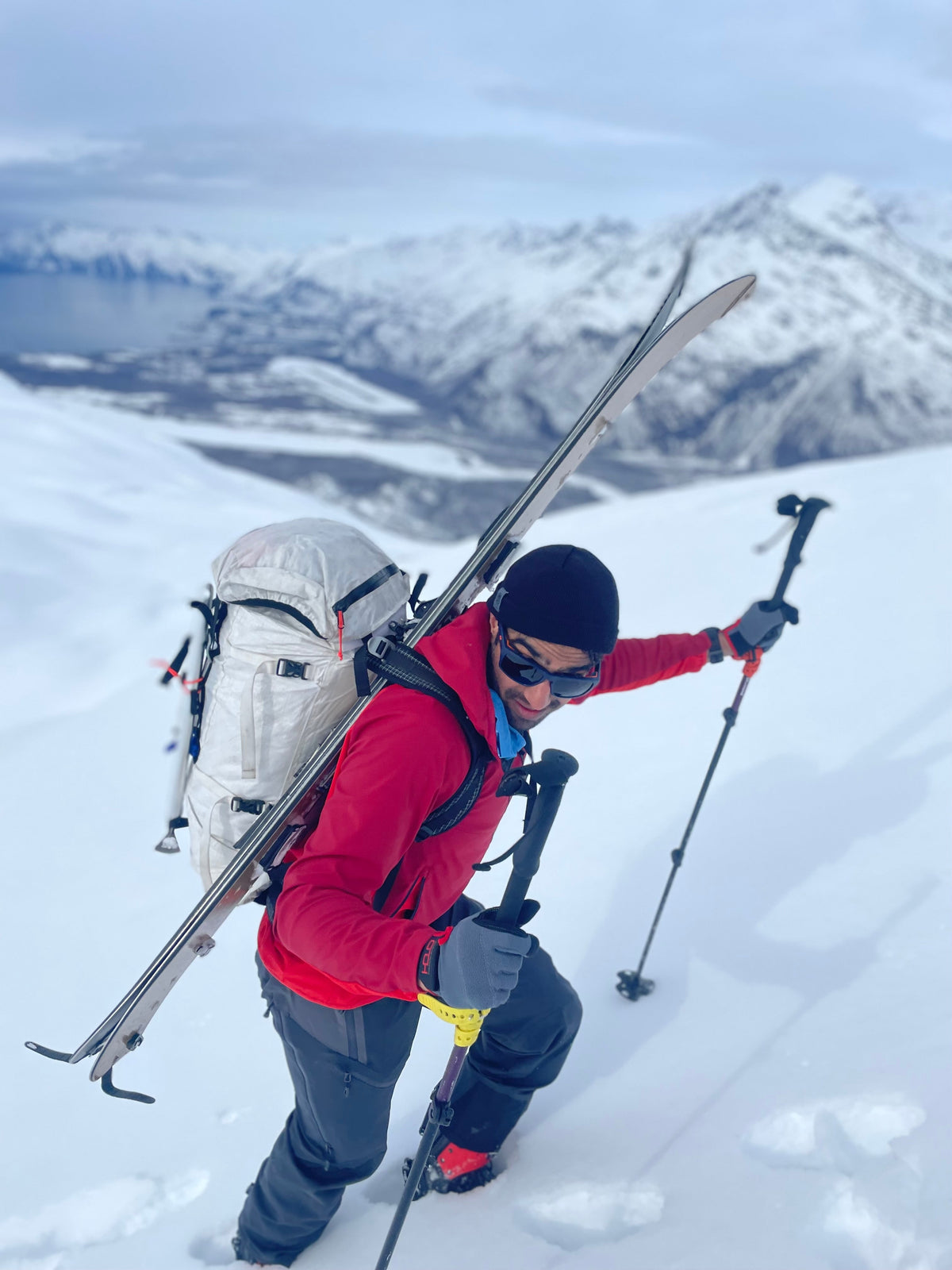 Ski Tech Tip: How to quickly carry your ski or splitboard when bootpacking
Working through complex terrain and varying surface conditions requires adaptive movement strategies. In other words know when to skin and when to boot back. 

🥾❄️🏂

With our early season snowpack taking on variable surface conditions and depth a creative approach to riding lines is required. So when looking at your ascent route consider quality skin routes and short boot packs that have reduced exposure to overhead hazards. During these transitions flow makes the day go better so being able to stow your sticks like a Ninja sword keeps things moving. 

☃️🏔

Lead the tails through a shoulder strap and slide behind your back making sure to adjust the toe piece to a confortable position. Buckle straps and start to boot pack. Reverse when ready to skin again! 

👍🏂

The Why: 

✅ Quickly flow between travel techniques 

✅ Adapt to terrain and conditions easily

✅ An easy solution to a track that didn't work out 


The why not:

🛑 You have soft boot split bindings- let's see it?!

🛑 Need a more secure attachment due to wind 

🛑 Boot pack will last for a while

🛑 Not useful in steep terrain where your next transition is to downhill- do this before starting to boot!